CUSTOMER SERVICE ISN'T A DEPARTMENT, IT'S AN ATTITUDE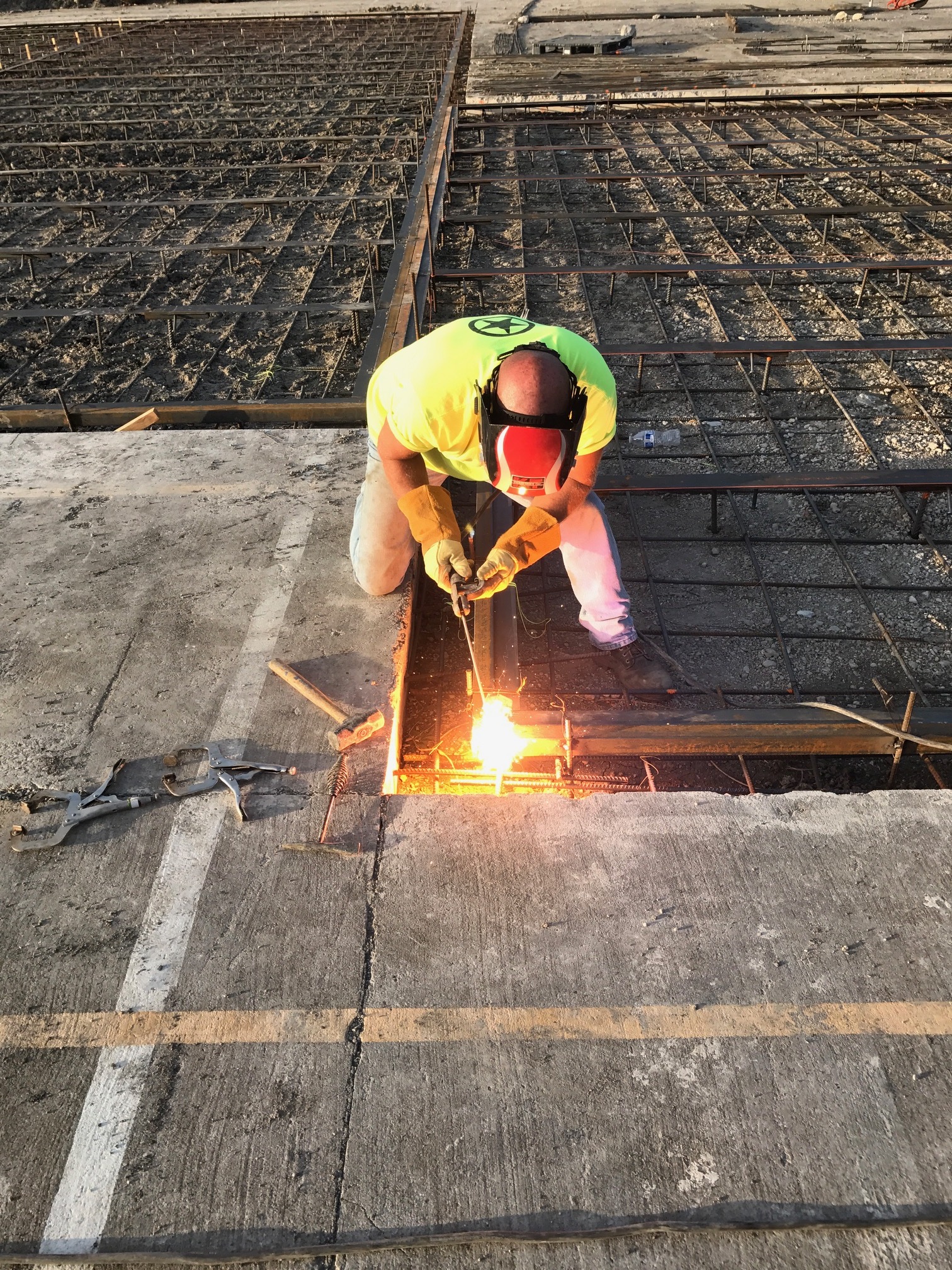 KNK CONCRETE WAS ESTABLISHED IN 2003 BY KARL BONTRAGER. KARL HAS OVER THIRTY YEARS OF CONSTRUCTION EXPERIENCE IN BOTH THE GENERAL AND SUB CONTRACTOR SPACE. WHAT ONCE STARTED AS A SIDE PROJECT HAS NOW TURNED INTO A FORTY PLUS PERSON COMMERCIAL CONCRETE SUBCONTRACTOR. IT IS THE COLLABORATIVE EFFORT FROM TOP TO BOTTOM WHICH HAS LED TO THE GROWTH OF KNK CONCRETE. KNK BELIEVES GREAT THINGS ARE ACCOMPLISHED ONLY THROUGH COLLABORATION. OUR TEAM, FROM THE FIELD TO THE OFFICE, IS COMPRISED OF HARD WORKING INDIVIDUALS, COMMITTED TO SURPASSING EXPECTIONS, AND SETTING A STANDARD FOR QUALITY WORK. WE PRIDE OURSELVES IN BUILDING LONGSTANDING RELATIONSHIPS.
PRE-CONSTRUCTION + CONSTRUCTION + PROJECT MANaGEMENT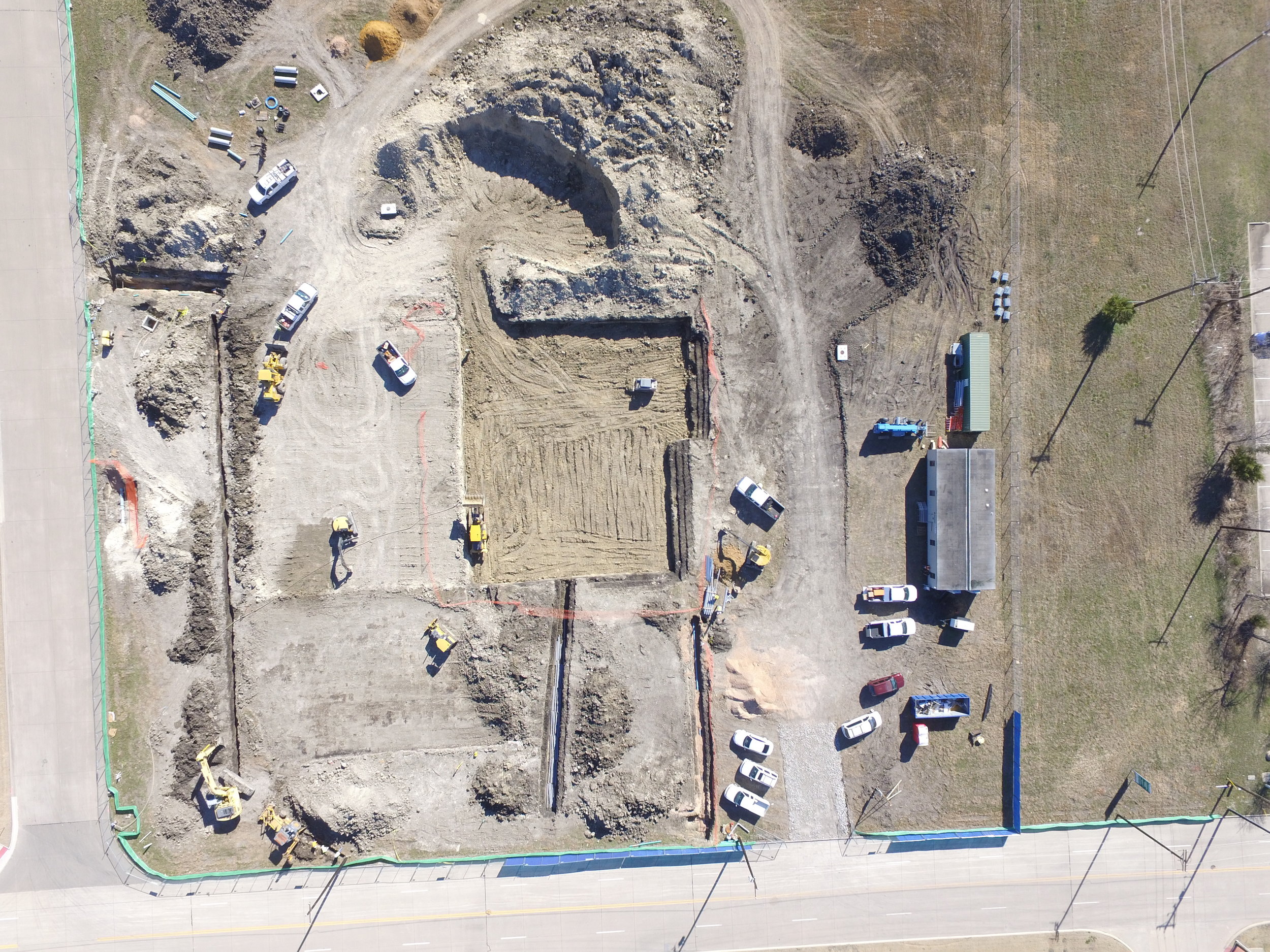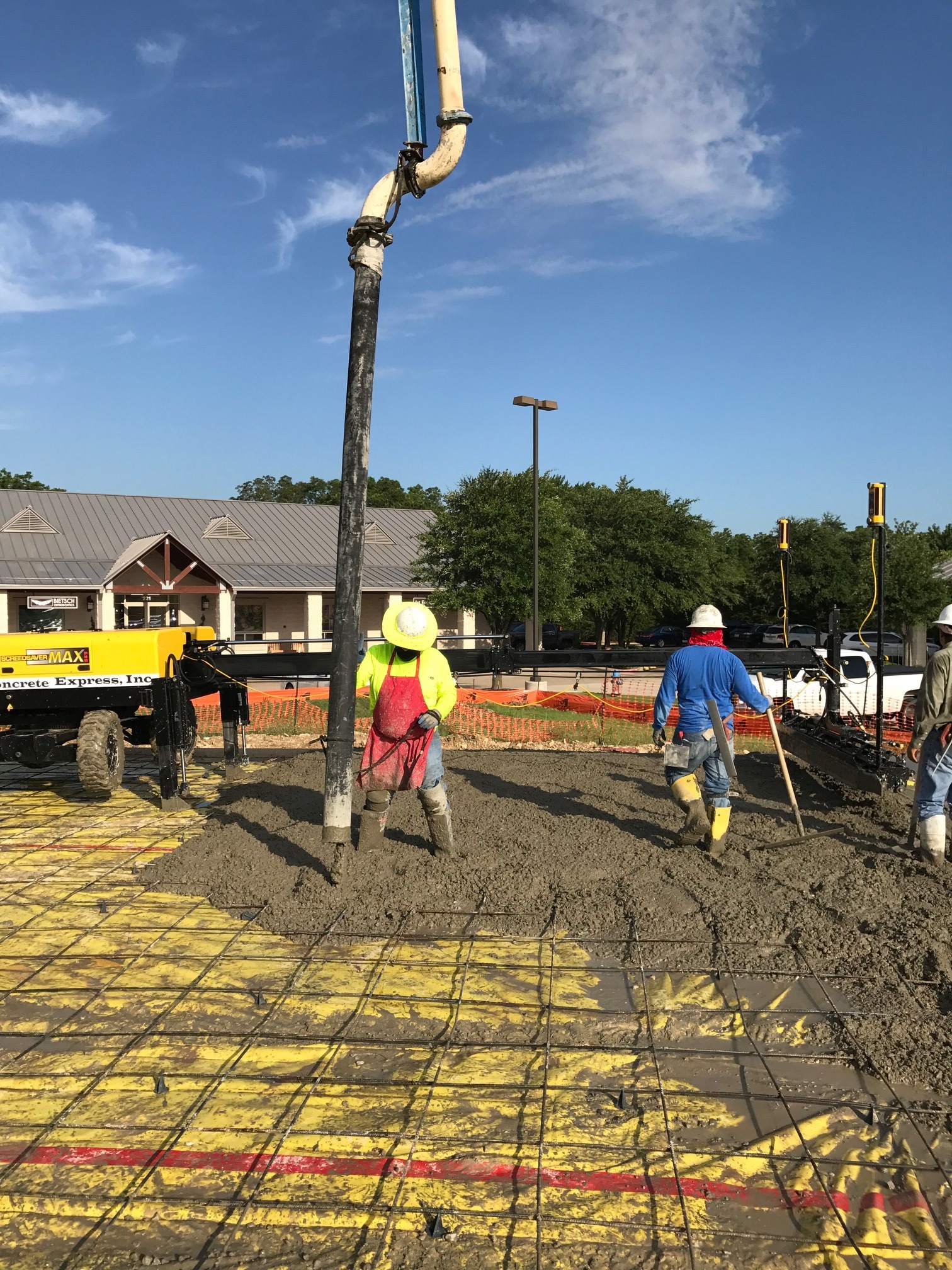 KNK CONCRETE OFFERS A WIDE VARIETY OF CONSTRUCTION SERVICES WITHIN THE COMMERCIAL & INDUSTRIAL SECTOR. WITH THE SOARING COSTS OF CONSTRUCTION, PROTECTING OUR CLIENTS INVESTMENT HAS BECOME ONLY MORE IMPORTANT. AS SUCH, OUR EXPERIENCED TEAM OFFERS HIGH QUALITY SERVICES AT THE BEST POSSIBLE PRICE. BELOW IS A LIST OF SERVICES KNK OFFERS. IF YOU DO NOT SEE YOUR SPECIFIC NEED, PLEASE GIVE US A CALL TO DISCUSS YOUR PROJECT.
GROUND UP CONSTRUCTION - DESIGN BUILD - TILT WALL - pAVING
BUILDING FOUNDATIONS - SLAB ON METAL DECK - RETAINING WALLS
TENANT IMPROVEMENTS - DRILLED PIERS - RAMPS & LOADING DOCKS
SIDEWALKS & hc MODIFICATIONS - PARKING LOT EXPANSIONS
PAVEMENT REPAIR - TANK PADS - FLOOR REPLACEMENT - TRENCH DRAINS
EQUIPMENT FOUNDATIONS - LIGHT POLE BASES - PITS & VAULTS
DUMPSTER PADS - PORCHES & LANDINGS - BOLLARDS - MONUMENT SIGNS
DRAINAGE IMPROVEMENTS - DECO CONCRETE FINISHES - GPRS LOCATING
PLACE AND FINISH SERVICES ALSO AVAILABLE
LOCKHEED MARTIN
o 31,700 SF of 14" Slab on Grade
o 3,240 SF of 14" High Temperature Slab on Grade
o 300 LF Trench Drain
o Duct Banks
PRESIDIO SITE & RETAIL SHELL
o 200,000 SF of Paving
o 6,250 SF of Sidewalks
o 67 Piers
o 35,000 SF of Slab on Grade
o 25,000 SF of Tilt Wall Panels
SIMPSON STRONG TIE
o Demolish 8" thick Slab on Grade
o Excavate 900 SF of soil 8' 8" deep
o Pour Large Equipment Foundation
o Excavate 6' deep Trench
o Pour Trench and Pit Walls
COWBOY TOYOTA
o 150,000 SF of Paving
o 16,500 SF of Sidewalks
o 133 Piers
o 57,000 SF of Slab on Grade
o 50,000 SF of Slab on Metal Deck
o 28,500 SF Tilt Wall Panels
US FOODS
o Demolish, Augment Sub base, and Replace +/- 3,370 SF Paving
SNAVELEY FOREST PRODUCTS
o Replace 14,000 SF of Asphalt with Concrete Paving
2323 N.CENTRAL REPOSITIONING
o 8,000 SF of tie in to City Paving
o 10,000 SF of Slab on Metal Deck
o 760 SF Slab on Grade interior recess infill
CONTACT US
GENERAL QUESTIONS + ESTIMATES + PROJECT ASSISTANCE
OFFICE (888) 523-2444
ESTIMATING@KNKCONCRETE.COM
OFFICE STAFF
KARL BONTRAGER - KARL@KNKCONCRETE.COM
JEREMIAH MASTERSON - JEREMIAH@KNKCONCRETE.COM
CHASE ENGLISH - CHASE@KNKCONCRETE.COM
DAVID OSBURN - DAVID@KNKCONCRETE.COM
DAVE O'BRIEN - DAVE@KNKCONCRETE.COM
SALES
Tommy Barton - Tommy@knkconcrete.com
A/R & A/P
SARA GARDNER - SARA@KNKCONCRETE.COM
Service is the life blood of any organization.
Everything flows from it and is nourished by it.